On 4th March 2016, The MA Asian Art Histories students had their class at the National Gallery Singapore as part of the "Exhibitions and the Shaping of Art Histories in Asia" module. The class was conducted by Iola Lenzi, a specialist, writer and curator in Southeast Asian contemporary art. After the lecture, Iola brought the class to view and discuss selected works in relation to the lecture on conceptualism in SEA art.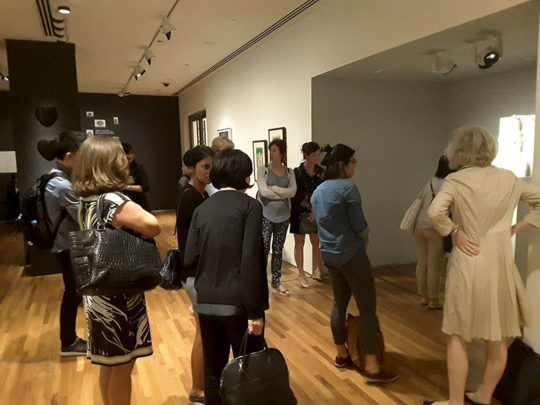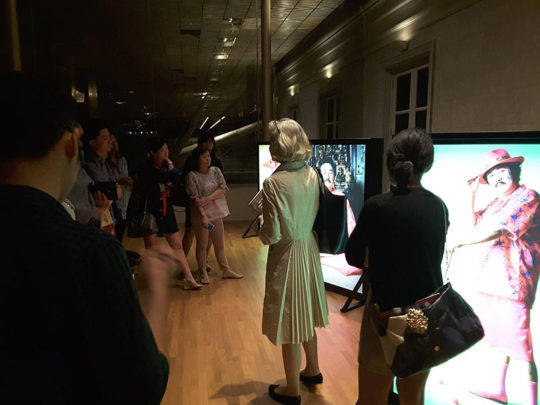 The second half consisted of a walkthrough of the Southeast Asian gallery by Iola. Here, she is explaining the seminal work Ken Dedes by Inodnesian artist and critic Jim Supangkat and talking about the Pink Man series by Thai photographer Manit Sriwanichpoom.
CURATOR'S TOUR OF SOUS LA LUNE/BENEATH THE MOON EXHIBITION
On 18th January 2016, the MA Asian Art Histories students were given a curator's tour of the Sous la lune/Beneath the moon exhibition at the Institute of Contemporary Arts Singapore by guest curator Khairuddin Hori, Deputy Director of Artistic Programming at Palais de Tokyo in Paris. Sous la lune/Beneath the moon presents major existing and new works by eleven artists from Southeast Asia and France. The exhibition explores the mysterious, complex and multi-layered nature of aesthetic experience through immersive artworks and installations in a range of media.