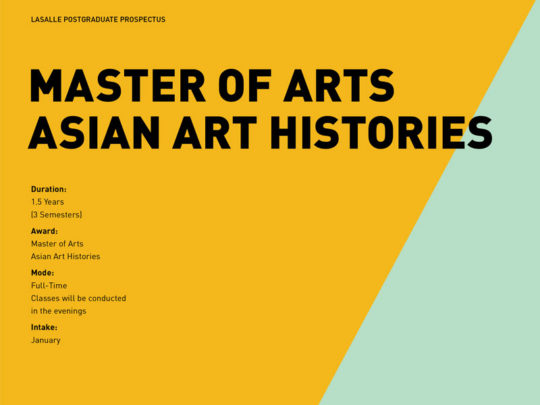 The MA in Asian Art Histories is the first taught MA Programme in any tertiary institution to focus on Asian modern and contemporary art histories. While Asian art history programmes traditionally focus on the classical periods or grand traditions, the LASALLE Programme gives students the opportunity to lead original research in largely underexplored fields, investigate recently emerged artists and movements, and thereby contribute to contemporary discourse and scholarship. And there is no better place to do this Programme than in Singapore with easy access to research materials, resources and artworks in Singapore and in the region.
Application for the January 2017 intake is now open.
For more details and information, please click here.