Recent Publications (2011 to Present)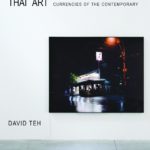 David Teh, Thai Art: Currencies of the Contemporary, NUS Press, 2017
Since the 1990s, Thai contemporary art has achieved international recognition, circulating globally by way of biennials, museums, and commercial galleries. Many Thai artists have shed identification with their nation; but "Thainess" remains an interpretive crutch for understanding their work. In this book, the curator and critic David Teh examines the tension between the global and the local in Thai contemporary art. Writing the first serious study of Thai art since 1992, he describes the competing claims to contemporaneity, as staked in Thailand and on behalf of Thai art elsewhere. He shows how the values of the global art world are exchanged with local ones, how they do and don't correspond, and how these discrepancies have been exploited. (from publisher's website)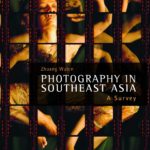 Zhuan Wubin, Photography in Southeast Asia: A Survey, NUS Press, 2016
Photography in Southeast Asia: A Survey is a comprehensive attempt to map the emergence and trajectories of photographic practices in Southeast Asia. The narrative begins in the colonial era, at the point when the transfer of photographic technology occurred between visiting practitioners and local photographers. With individual chapters dedicated to the countries of Brunei, Cambodia, Indonesia, Laos, Malaysia, Myanmar, Singapore, Thailand, the Philippines and Vietnam, the bulk of the book spans the post-WWII era to the contemporary, focusing on practitioners who operate with agency and autonomy. The relationship between art and photography, which has been defined very narrowly over the decades, is re-examined in the process. Photography also offers an entry point into the cultural and social practices of the region, and a prism into the personal desires and creative decisions of its practitioners.(from publisher's website)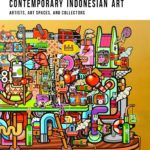 Yvonne Spielmann, Contemporary Indonesian Art: Artists, Art Spaces, and Collectors, NUS Pres, 2017
Indonesian art entered the global contemporary art world of independent curators, art fairs, and biennales in the 1990s. By the mid-2000s, Indonesian works were well-established on the Asian secondary art market, achieving record-breaking prices at auction houses in Singapore and Hong Kong. This comprehensive overview introduces Indonesian contemporary art in a fresh and stimulating manner, demonstrating how contemporary art breaks from colonial and post-colonial power structures, and grapples with issues of identity and nation-building in Indonesia. Across different media, in performance and installation, it amalgamates ethnic, cultural, and religious references in its visuals, and confidently brings together the traditional (batik, woodcut, dance, Javanese shadow puppet theater) with the contemporary (comics and manga, graffiti, advertising, pop culture).(from publisher's website)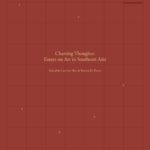 Charting Thoughts: Essays on Art in Southeast Asia, National Gallery, Singapore, 2017
A constellation of thoughts by 25 established and emerging scholars who plot the indices of modernity and locate new coordinates within the shifting landscape of art. These newly commissioned essays are accompanied by close to 200 full-colour image plates.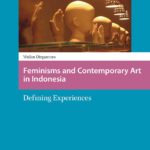 Wulan Dirgantoro, Feminisms and Contemporary Art in Indonesia, Amsterdam University Press, 2017
While Indonesian contemporary art is currently on the rise on the international art scene, there hasn't yet been an in-depth study of the works of Indonesian women artists and the feminist strategies they employ within the art world. This book fills that gap, presenting the first comprehensive study of feminisms and contemporary arts in Indonesia, using feminist readings to analyze the works of Indonesian women artists historically and today, illuminating the sociocultural contexts in which they have worked and offering a nuanced understanding of local feminisms in the nation.(from University of Chicago Press website)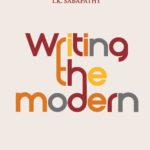 Writing the Modern: Selected Texts on Art & Art History in Singapore, Malaysia & Southeast Asia
Edited by Ahmad Mashadi, Susie Lingham, Peter Schoppert and Joyce Toh
T.K. Sabapathy has been writing on the art of Southeast Asia for over four decades (1973–2015), as a critic, curator and art historian. This collection of his work, representing the scope and depth of Sabapathy's output, and highlighting his most important and influential writings, is also a survey of the vast changes in the landscape of art in the region over the period. This publication provides an opportunity for more focused (re)reading, review and renewed consideration of T.K. Sabapathy's rich body of work, to further fuel modern and contemporary art writing, research and exhibition-making.
(from publisher's website)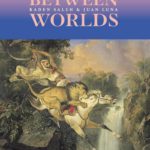 Between Worlds: Raden Saleh and Juan Luna exhibition catalogue (published by National Gallery, Singapore)
Explore the extraordinary life stories of two artists who are considered national heroes in their home countries––Indonesian painter Raden Saleh (c.1811–1880) and Filipino painter Juan Luna (1857–1899). Drawing from important collections around the world, this landmark exhibition brings together more than 80 of their works for the first time. Between Worlds takes you through significant chapters of each artist's journey, uncovering parallels and differences in their experiences, from their emergence as artists in Java and the Philippines; to their subsequent training and participation in artistic and social circles in Europe; and their later return to Southeast Asia.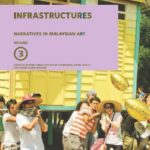 Narratives in Malaysian Art, Vol. 3: Infrastructures, Edited by Beverly Yong, Nur Hanim Khairuddin, Rahel Joseph and Tengku Sabri Ibrahim, Rogue Art, 2016
This third volume of the Narratives in Malaysian Art series, Infrastructures, examines the development of the structures that support art and art appreciation in Malaysia. Capturing some of the history of the art scene as it has grown over the decades, it also looks at the state of our infrastructure today, mapping the key areas of art institutions, artist-run initiatives, the art market, art education, and art writing and publication. Documenting roundtable sessions and conversations among art scene stakeholders, the volume also includes interviews, selected articles, commentary, maps, surveys and other data, providing valuable information and perspectives for cultural policy-makers and all who have a share and interest in Malaysia's cultural life.
(Description from http://gbgerakbudaya.com)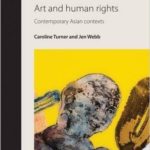 Caroline Turner and Jen Webb, Art and Human Rights: Contemporary Asian Contexts, Manchester University Press, 2016
Contemporary Asian art has had a remarkable impact on global art practice, in addition to serving as a record of the region's history from decolonisation to the present. Many Asian artists are deeply concerned about what it means to be human and to contribute to the development of a sustainable society, as well as having a sustained commitment to making art. This book, written at the start of the 'Asian century', focuses on the contexts and conditions which have helped to shape both art practice and postcolonial society in the region. One of the first surveys of contemporary Asian art, it uses case studies of key artists to discuss the work in relation to issues of human rights, social and environmental well-being and creativity. As such, it makes an important contribution to studies of contemporary Asian art and art history.
(Description from publisher's website)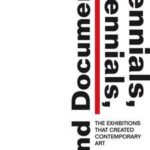 Anthony Gardner and Charles Green, Biennials, Triennials, and Documenta: The Exhibitions that Created Contemporary Art, Wiley-Blackwell, 2016
This innovative new history examines in-depth how the growing popularity of large-scale international survey exhibitions, or 'biennials', has influenced global contemporary art since the 1950s. It provides a comprehensive global history of biennialization from the rise of the European star-curator in the 1970s to the emergence of mega-exhibitions in Asia in the 1990s. It explores the evolving curatorial approaches to biennials, including analysis of the roles of sponsors,philanthropists and biennial directors and their re-shaping of the contemporary art scene.
(Description from publisher's website)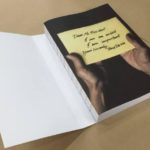 Histories, Prcatices, Interventions: A Reader in Singapore Contemporary Art, Edited by Jeffrey Say and Seng Yu Jin, Institute of Contemporary Art, 2016
"This publication alters the landscape for writing on art in Singapore." – TK Sabapathy
What are the ideas, practices, issues and institutions that have shaped our understanding of contemporary art in Singapore? Histories, Practices, Interventions: A Reader in Singapore Contemporary Art presents an anthology of writings on Singapore contemporary art since the 1970s. Editors Jeffrey Say and Seng Yu Jin have selected 33 wide-ranging essays by leading art historians, art critics, curators, artists, playwrights and academics. Comprising texts that reflect diverse writing styles and modes of expression—from personal narrative to theoretical texts to manifestos—this book is an essential resource for students, researchers and art lovers alike.
(Description from back cover)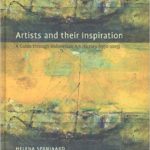 Helena Spanjaard, Artists and Their Inspiration: A Guide through Indonesian Art, 1930-2015, LM Publishers, 2016
This book covers the development of modern and contemporary art, from the colonial period in the nineteen-thirties to the present time of globalization. Each chapter is based on important historical moments that changed the course of the art world. Special attention is paid to individual artists who invented new concepts, styles and techniques. The Indonesian art world is divided over several geographic centers that are far away from each other (Jakarta, Bandung, Yogyakarta and Bali). For an outsider, it is not that easy to discover the places where modern and contemporary art can be found. A special website will be added to the book in which more information is given about individual artists and places that can be visited (museums, galleries and cultural centers).
(Description from publisher's website)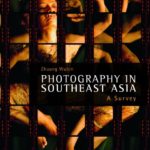 Zhuang Wubin, Photography in Southeast Asia: A Survey, NUS Press, 2016
Photography in Southeast Asia: A Survey is a comprehensive attempt to map the emergence and trajectories of photographic practices in Southeast Asia. The narrative begins in the colonial era, at the point when the transfer of photographic technology occurred between visiting practitioners and local photographers. With individual chapters dedicated to the countries of Brunei, Cambodia, Indonesia, Laos, Malaysia, Myanmar, Singapore, Thailand, The Philippines and Vietnam, the bulk of the book spans the post-WWII era to the contemporary, focusing on practitioners who operate with agency and autonomy. The relationship between art and photography, which has been defined very narrowly over the decades, is re-examined in the process. Photography also offers an entry point into the cultural and social practices of the region, and a prism into the personal desires and creative decisions of its practitioners.
(Description from publisher's website)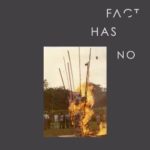 National Gallery Singapore, A Fact Has No Appearance, 2016
This publication is the catalogue for A Fact Has No Appearance: Art Beyond the Object which makes a nuanced exploration of the impact of new ideas on art in Southeast Asia during the 1970s through the case studies of three artists: Johnny Manahan (Philippines), Redza Piyadasa (Malaysia), and Tan Teng-Kee (Malaysia/Singapore), all of whom have been recognized for breaking new ground in Southeast Asia modern art. It features essays on each artist by the curators, as well as a rich images of the artists' works, installation views and biographical information. (Description from publisher's website)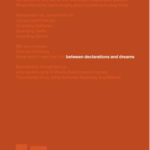 National Gallery Singapore, Between Declarations and Dreams: Art of Southeast Asia since the 19th Century, 2015
Years in the making, Between Declarations and Dreams is National Gallery Singapore's inaugural exhibition of the art of Southeast Asia from the 19th century to the present. This handsome catalogue tracks the broad time periods and thematic sections of the exhibition with more than 300 artwork images. These are accompanied by essays that provide curatorial insight to a task as monumental and intricate as the positing an art history of a region as diverse as Southeast Asia. (Description from publisher's website)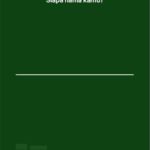 National Gallery Singapore, Siapa Nama Kamu: Art in Singapore since the 19th Century, 2015
Published to accompany National Gallery Singapore's inaugural exhibition Siapa Nama Kamu?, the catalogue stands on the shoulders of giants to present a survey of Singapore art from the 19th century to the present, charting major themes across broad time periods. Over 400 works of art in a wide range of media are brought together to trace the ebb and flow of the history of Singapore art. Curatorial essays provide insight into the exhibition making, as well as examine the geographical confines of Singapore, the parameters of national identity and margins of time. (Description from publisher's website)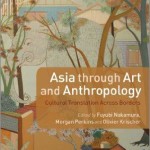 Fuyubi Nakamura, Morgan Perkins and Olivier Krischer (eds), Asia Through Art and Anthropology: Cultural Translation Across Borders, Bloomsbury Academic, 2013
How has Asia been imagined, represented and transferred both literally and visually across linguistic, geopolitical and cultural boundaries? This book explores the shifting roles of those who produce, critique and translate creative forms and practices, for which distinctions of geography, ethnicity, tradition and modernity have become fluid. Drawing on accounts of modern and contemporary art, film, literature, fashion and performance, it challenges established assumptions of the cultural products of Asia. With contributions from key scholars of Asian art and culture, including art historian John Clark and anthropologist Clare Harris, alongside fresh voices in the field, Asia Through Art and Anthropology will be essential reading for students and scholars of anthropology, art history, Asian studies, visual and cultural studies. (Description from Amazon.com)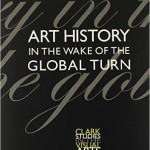 Aruna D'Souza and Jill Casid (eds), Art History in the Wake of the Global Turn (Clark Studies in the Visual Arts), Clark Art Institute, 2014.
With globalization steadily reshaping the cultural landscape, scholars have long called for a full-scale reassessment of art history's largely Eurocentric framework. This collection of case studies and essays, the latest in the Clark Studies in the Visual Arts series, brings together voices from various disciplinary and theoretical backgrounds, each proposing ways to remap, decenter, and reorient what is often assumed to be a unified field. Rather than devise a one-size-fits-all strategy for what has long been a divided and disjointed terrain, these authors and artists reframe the inherent challenges of the global—most notably geographic, political, aesthetic, and linguistic differences—as productive starting points for study. As the book demonstrates, approaching art history from such alternative perspectives rewrites some of the most basic narratives, from the origins of representation to the beginnings of the "modern" to the very history of globalization and its effects. (Description from distributor Yale University Press website)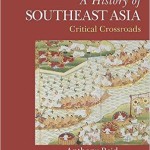 Anthony Reid, A History of Southeast Asia: Critical Crossroads, Wiley-Blackwell, 2015
A History of Southeast Asia: Critical Crossroads presents a comprehensive history of Southeast Asia from our earliest knowledge of its civilizations and religious patterns up to the present day.
Incorporates environmental, social, economic, and gender issues to tell a multi-dimensional story of Southeast Asian history from earliest times to the present
Argues that while the region remains a highly diverse mix of religions, ethnicities, and political systems, it demands more attention for how it manages such diversity while being receptive to new ideas and technologies
Demonstrates how Southeast Asia can offer alternatives to state-centric models of history more broadly
(from publisher's website)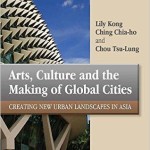 Lily Kong, Ching Chia-ho and Chou Tsu-Lung, Art, Culture and the Making of Global Cities: Creating New Urban Landscapes in Asia, Edward Elgar, 2015
While global cities have mostly been characterized as sites of intensive and extensive economic activity, the quest for global city status also increasingly rests on the creative production and consumption of culture and the arts. Arts, Culture and the Making of Global Cities examines such ambitions and projects undertaken in five major cities in Asia: Beijing, Shanghai, Hong Kong, Taipei and Singapore. Providing a thorough comparison of their urban imaging strategies and attempts to harness arts and culture, as well as more organically evolved arts activities and spaces, this book analyses the relative successes and failures of these cities. Offering rich ethnographic detail drawn from extensive fieldwork, the authors challenge city strategies and existing urban theories about cultural and creative clusters and reveal the many complexities in the art of city-making. (Description from publisher's website)
Also available as an e-book
Michelle Antoinette, Reworlding Art History: Encounters with Contemporary Southeast Asian Art after 1990, Brill, 2015
Reworlding Art History highlights the significance of contemporary Southeast Asian art and artists, and their place in the globalized art world and the internationalizing field of 'contemporary art'. Traced here are significant exhibitions that featured contemporary Southeast Asian art and brought it to regional and international attention. Examined are seminal foundational art histories, and dominant methods and thematic frameworks for engaging with Southeast Asian art. Key artists, exhibitions, collections, scholarship, ideologies, and discourses shaping its developing history are discussed, as are major works by artists associated with Indonesia, Malaysia, the Philippines, and Singapore. Richly illustrated and incorporating cross-cultural and interdisciplinary methods, Reworlding Art History is a foundational reference work for those interested in Southeast Asia's contemporary art, including scholars of art history, Asian studies, curatorship, museology, visual culture, and anthropology, as well as professionals working in art and museum contexts (Description from publisher's website)
Also available as an e-book.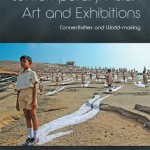 Michelle Antoinette and Caroline Turner (ed), Contemporary Asian Art and Exhibitions, ANU Press, 2014
This volume draws together essays by leading art experts observing the dramatic developments in Asian art and exhibitions in the last two decades. The authors explore new regional and global connections and new ways of understanding contemporary Asian art in the twenty-first century. The essays coalesce around four key themes: world-making; intra-Asian regional connections; art's affective capacity in cross-cultural engagement; and Australia's cultural connections with Asia. In exploring these themes, the essays adopt a diversity of approaches and encompass art history, art theory, visual culture and museum studies, as well as curatorial and artistic practice. Richly illustrated with artworks by leading contemporary Asian artists, Contemporary Asian Art and Exhibitions: Connectivities and World-making will be essential reading for those interested in recent developments in contemporary Asian art, including students and scholars of art history, Asian studies, museum studies, visual and cultural studies. (Description from publisher's website)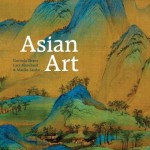 Dorinda Neave (ed) et al., Asian Art, Pearson, 2014
Illuminates the rich history of Asian Art from ancient times to the present
Asian Art provides students with an accessible introduction to the history of Asian Art. Students will gain an understanding of the emergence and evolution of Asian art in all its diversity. Using a range of analytical skills, readers will learn to recognize patterns of continuity and change between the arts and cultures of various regions comprising Asia. Images set within their broader cultural and religious backgrounds provides students with important contextual information to understand and decode artworks. (description from publisher's website)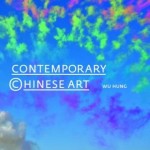 Wu Hung, Contemporary Chinese Art, Thames and Hudson, 2014
From its underground genesis during the Cultural Revolution (1966–76), contemporary Chinese art has become a dynamic and hugely influential force in a globalized art world. In this first major introduction to the topic, Wu Hung provides an accessible, focused, and much-needed narrative of the development of Chinese art across all media from the 1970s to the 2000s, a time span characterized by radical social, political, and economic change in China. The book is a richly illustrated and easy-to-navigate chronological survey that considers contemporary Chinese art both in the context of China's history and in a global arena. Wu Hung explores the emergence of contemporary art—as opposed to officially sanctioned art—in the public sphere after the Cultural Revolution; the mobilization by young artists and critics of a nationwide avant-garde movement in the mid-1980s; the re-emphasis on individual creativity in the late 1980s and the heightened spirit of experimentation of the 1990s; and the more recent identification of Chinese artists, such as Ai Weiwei, as global citizens who create works for an international audience. (Description from publisher's website)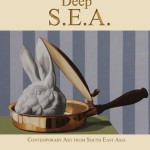 Deep S.E.A. exhibition catalogue, Damiani, 2013
Playing with the semantic meaning ambivalence, the exhibition title revolve around the word "S.E.A.", all the while acronym of South East Asia and cross-reference to the common geo-physical element of the sea, the only shared border among ASEAN countries: except for Laos, indeed, all the countries shores producing exhibited artists are lapped by the Pacific Ocean. Furthermore, water courses and streams are of strategic importance in the economical and social development of S.E.A. nations, with specific reference to the Myanmar case, as we will examine. Artworks made by 11 artists from 8 countries and introduced by 11 critic essays constitute the visual support of this far away coming story, telling of identity and memory, hope and trauma, religion and oppression, emotional and concrete diaspora, swinging between nationalism and globalism, happening to gravitate around the unavoidable orbit of regionalism. (Description from publisher's website)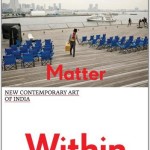 The Matter Within: New Contemporary Art of India, Yerba Buena Center for the Arts, 2013
As contemporary art in India becomes more widely recognized within the country, there has also been a growing awareness of its growth and impact internationally. The Matter Within: New Contemporary Art of India surveys sculpture, photography and video by Indian artists living inside the country as well as outside it. Inspired by material culture, literature, spirituality and social and political aspects of the history of the South Asian region, the volume is organized around three thematic threads that resonate from contemporary India: embodiment, the politics of communicative bodies and the imaginary. (Description from Amazon.com)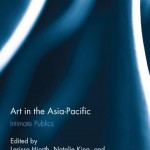 Larissa Hjorth (ed) et al, Art in the Asia-Pacific: Intimate Publics
As social, locative, and mobile media render the intimate public and the public intimate, this volume interrogates how this phenomenon impacts art practice and politics. Contributors bring together the worlds of art and media culture to rethink their intersections in light of participatory social media. By focusing upon the Asia-Pacific region, they seek to examine how regionalism and locality affect global circuits of culture. The book also offers a set of theoretical frameworks and methodological paradigms for thinking about contemporary art practice more generally. (Description from publisher's website)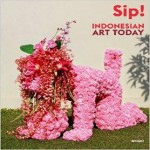 Matthias Arndt, Sip! Indonesian Art Today: Seni Rupa Indonesia Kini
Indonesia is one of the countries where exciting art is still waiting to be discovered. Over the past ten years, a growing number of group exhibitions and survey shows have presented Indonesian art. What has been sorely lacking is a book about the country's best-known artists. "Sip!–Indonesian Art Today" introduces readers to 16 established and young artists, presenting each of them with recent works. Farah Wardani, director of the Indonesian Visual Art Archive, Yogyakarta, has compiled brief texts shedding light on the artist's conceptions. Biographical information, exhibition histories, bibliographies, and portraits of the artists complement the illustrations. The curator Enin Supriyanto, a leading expert on the Indonesian art scene, has contributed an essay examining the most recent developments in Indonesian art, tying them back to the art history of the past forty years and mapping them to the transformations in Indonesian society and politics during the same period. A timeline extending from the 1970s to the present additionally visualizes the most important moments in art, in Indonesia and abroad, making the book an indispensable compendium for collectors and curators, students of art and everyone who is interested. (Description from Amazon.com)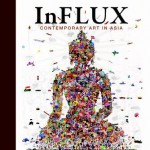 Parul Dave Mukherji (ed) et al, InFlux: Contemporary Art in Asia 
InFlux: Contemporary Art in Asia brings together essays by leading critics and curators to examine modern and contemporary art practice and its discourses in Asia. Covering diverse regions spanning China, India, Thailand, Iran, West Asia, Pakistan, Kazakhstan, Hong Kong, Tibet, and Cambodia, the book examines their multiple modernities and the arrival of many Asia upon the contemporary art scene. 
Some centers have become celebrated in the international exhibition circuit and the art market, but there is also an Asia beyond their ambit, and the book throws light upon major and minor, established and emergent geographies of art. Asia's own internal minorities fracture any unified sense of place, and representing this diversity has become a major challenge for today's curator. 
What is the impact on contemporary art of state power and burgeoning economies, or the persistent stereotypes of Asian craftsmanship, exoticism, and religiosity or the new ones of terrorism and tourist paradise? The book aims to challenge some of these perceptions by viewing modern and contemporary Asian art not as a given field but as a project in flux, constantly under revision via art practice and curatorial interventions.

Thai Transience by Apinan Poshyananda et al.
Thai Transience showcases paintings, sculptures, photographs, installations and videos by leading Thai artists. Inspiration behind these pieces are drawn from traditional artefacts and art objects from local museums and religious sites within Thailand, showing how Thai contemporary artists continue to create new expressions responding to their heritage and faith. This exhibition catalogue offers a unique perspective of Thai art-making that traverses the categories of traditional, modern and contemporary art, from both emerging and senior Thai contemporary artists such as Apichatpong Weerasethakul, Araya Rasdjarmrearnsook, Bussaraporn Thongchai, Chokchai Tukpoe, Chusak Srikwan, Dow Wasiksiri, Imhathai Suwatthanasilp, Kamin Lertchaiprasert, Panya Vijinthanasarn, Phatyos Buddhacharoen, Rikrit Tiravanija, Thawan Duchanee and Yuree Kensaku. A suitable publication for both researchers and art lovers, Thai Transience is also an ideal reference tool for exploring the art of Southeast Asia (from the Back Cover)
The Art of Modern China by Julia F. Andrews and Kuiyi Shen
In the early twenty-first century, China occupies a place on center stage in the international art world. But what does it mean to be a Chinese artist in the modern age? This first comprehensive study of modern Chinese art history traces its evolution chronologically and thematically from the Age of Imperialism to the present day. Julia Andrews and Kuiyi Shen pay particular attention to the dynamic tension between modernity and tradition, as well as the interplay of global cosmopolitanism and cultural nationalism. This lively, accessible, and beautifully illustrated text will serve and enlighten scholars, students, collectors, and anyone with an interest in Asian art and artists (from Amazon.com Website)
"The Art of Modern China is a long-awaited, much-needed survey. The authors' combined experience in this field is exceptional. In addition to presenting key arguments for students and arts professionals, Andrews and Shen enliven modern Chinese art for all readers. The Art of Modern China gives just treatment to an expanded field of overlooked artworks that confront the challenges of modernization." – De-nin Deanna Lee, author of The Night Banquet: A Chinese Scroll through Time. (from the Inside Flap)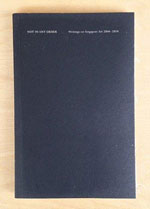 Not In Any Order: Writings on Singapore Art 2006-2010 by Lim Kok Boon
Not In Any Order: Writings on Singapore Art 2006-2010 is an anthology of artist, educator and art critic Lim Kok Boon's writings on the Singaporean visual art scene. The book features thoughtful, insightful and not uncritical reviews of 80 exhibitions which are grouped into four themes, namely, "Modernity Then And Now", "Consuming Selves", "Relaism, reality" and "Packaging New Waves". Each theme is accompanied by an essay which sets the context for the reviewed exhibitions. The book covers exhibitions which are now seen as ground-breaking, such as "Telah Terbit" (Out Now): Southeast Asian Contemporary Art and it has a good mix of different art forms that show the diversity of art practices here. The book ends with a personal musing on the role of an art critic. Given the paucity of writings on Singaporean art, this publication serves as an important documentation of the history of exhibitions in Singapore and, consequently, its art history.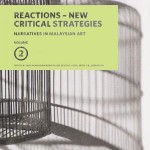 Narratives in Malaysian Art, Vol. 2: Reactions – New Critical Strategies. Edited by Nur Hanim Khairuddin and Beverly Yong with T.K. Sabapath
Narratives in Malaysian Art Volume 2: Reactions – New Critical Strategies looks at the ways in which Malaysian artists have responded to socio-political events that have taken place in Malaysia, and also at the changing approaches and attitudes in art-making over the past 45 years. Featuring leading critical voices in Malaysian art from the 70s to the 90s, to those of a younger generation of artists, writers and researchers, this volume captures something of the underlying urgency and passion that have informed the development of contemporary Malaysian art and artistic practice. Contained within this volume are polemical tracts by artists and art groups, existing and newly commissioned essays, as well as interviews with artists, and excerpts from seminal exhibition texts.The volume is also illustrated with black-and-white and colour documentation of over 100 art works and events (Description from Select Books website).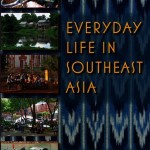 Everyday Life in Southeast Asia. Edited by Kathleen Adams and Kathleen Gillogly
This lively survey of the peoples, cultures, and societies of Southeast Asia introduces a region of tremendous geographic, linguistic, historical, and religious diversity. Encompassing both mainland and island countries, these engaging essays describe personhood and identity, family and household organization, nation-states, religion, popular culture and the arts, the legacies of war and recovery, globalization, and the environment. Throughout, the focus is on the daily lives and experiences of ordinary people. Most of the essays are original to this volume, while a few are widely taught classics. All were chosen for their timeliness and interest, and are ideally suited for the classroom (Description from Amazon.com).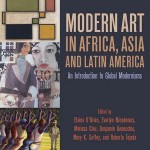 Modern Art in Africa, Asia and Latin America: An Introduction to Global Modernisms. Edited by Elaine O'Brien et. al.
Shedding fresh light on the influence of modern art beyond the West, this timely anthology provides a much-needed corrective to the Eurocentric historiography of modern art, redefining it as a global rather than purely Western phenomenon and offering a more worldly and expanded view than any existing modern art survey.  Divided in to three sections focusing on the geographic areas that have often been left out of conversations around modernity, the volume brings together a selection of major essays and historical documents addressing not only painting and sculpture but photography, film and architecture as well.  Section introductions, critical essays, and documents provide the relevant contextual material, link each narrative to other art histories in the book, supply essential background information, and guide the reader through the key theoretical positions and debates. Bringing together narratives of modern art that have been scattered in area studies of Asian, African, and Latin American art history, the volume tells a more accurate story of the radical transformation associated with modernity worldwide and opens the subject up to cross-cultural comparison. Modern Art in Africa, Asia and Latin America also addresses often-neglected topics in modern art that are especially relevant to the study of postmodernity, such as modern art in diaspora, colonial art education and institutions, and pre-histories of new media, concepts, and methods. This is a useful tool for all students and scholars of non-Western modernisms which will encourage a deeper engagement with, and understanding of, modern art as a global phenomenon (From the back cover of book)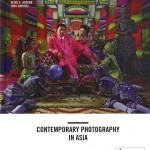 Contemporary Photography in Asia by Keiko Hooton and Tony Godfrey
Filled with luminous photographs from the best practitioners working today, this unique collection contextualizes contemporary Asian photography against the backdrop of massive cultural, social, and political changes in the region. Global expansion and growing local economies have allowed the obsession with photography to sweep the Asian continent. Japan was the first in the region to fall in love with photography; most Western readers are already familiar with names such as Araki. Rinko Kawauchi's recent nomination for the Deutsche Börse prize has sparked huge international interest in Asia's most popular art form. Now, South Korea, China, and Southeast Asia are also emerging as powerhouses in the photographic realm. This beautiful, up-to-date volume documents the growing culture of photography as an art form in Asia, including often overlooked countries such as Indonesia, the Philippines, Malaysia, Thailand, Cambodia, Vietnam, Taiwan, and Singapore. The book features short essays on the status of photography by region and introduces each artist through spreads of their work, a short biography, and a personal statement given exclusively for this unique book. The stunning images speak volumes about one of the most exciting developments in contemporary photography. (description from publisher's website)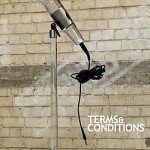 Terms and Conditions
The catalogue of the exhibition "Terms and Conditions", which featured the works of artists from the Arab world, provides a nuanced glimpse into the exhibition and its artists with write-ups, interviews and essays. Offering insight into the layered themes of the show, the catalogue examines the relationships between power, control and representation, highlighting how power impacts perceptions of identity, location, history and memory with a focus on The Arab world (adapted from the Singapore Art Museum website)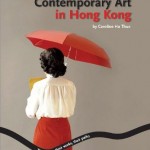 Contemporary Art in Hong Kong by Caroline Ha Thuc
The last decade has seen Hong Kong blossom into one of Asia's true artistic hotspots, with its galleries, art projects and fairs now flourishing along with local and international audiences. At the centre of this cultural renaissance are the artists themselves – working as both products and interpreters of Hong Kong's complex historical legacy. Though often finding themselves at odds with society's values, they have developed a wholly unique genre of art that acts as a vital bridge between a place and its people. The artist interviews in Contemporary Art in Hong Kong expose the countless links between history, culture and identity as well as Ha Thuc's conviction that art not only reflects society, but can also mould it. (Description from Select Books website)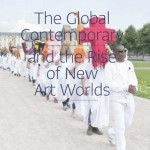 The Global Contemporary and the Rise of New Art Worlds. Edited by Hans Belting, Andrea Buddensieg and Peter Weibel
The geography of the visual arts changed with the end of the Cold War. Contemporary art was no longer defined, exhibited, interpreted, and acquired according to a blueprint drawn up in New York, London, Paris, or Berlin. The art world distributed itself into art worlds. With the emergence of new art scenes in Asia and the Middle East and the explosion of biennials, the visual arts have become globalized as surely as the world economy has. This book offers a new map of contemporary art's new worlds. The Global Contemporary and the Rise of New Art Worlds documents the globalization of the visual arts and the rise of the contemporary over the last twenty years. Lavishly illustrated, with color throughout, it tracks developments ranging from exhibition histories and the rise of new art spaces to art's branding in such emerging markets as Hong Kong and the Gulf States. Essays treat such subjects as curating after the global turn; art and the migration of pictures; the end of the canon; and new strategies of representation. (Description from The MIT Press website)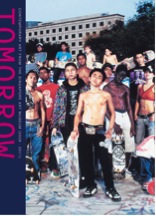 Tomorrow, Today: Contemporary Art from the Singapore Art Museum (2009-2011)
Tomorrow, Today: Contemporary Art from the Singapore Art Museum (2009-2011) is a must-read guide to SAM's contemporary art collection. The works featured were brought into the collection from 2009 to 2011, following SAM's transformation into a contemporary art museum. There are over 300 fully illustrated artworks, including significant and iconic pieces from emerging artists and senior art practitioners from the Southeast Asian region, as well as China, India and Japan. This guide is an accessible resource for all artists, curators, critics, writers and art lovers interested in the region and Asia's contemporary art scene. (Description from publisher's website)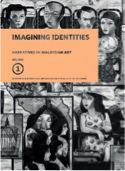 Narratives in Malaysian Art, Vol. 1: Imagining Identities. Edited by Nur Hanim Khairuddin and Beverly Yong with T.K. Sabapathy
The first of four volumes, Narratives in Malaysian Art Volume I: Imagining Identities brings together a collection of essays that looks at the many ways in which art has provided artists with the means of imagining themselves, and imagining Malaysia. Writing from different times and contexts, the 19 essays in this publication comprises 5 republished essays written between the 1970s to1990s and new commissioned essays by writers and artists that range across generations and groups. This publication includes 50 years of Malaysian art, a visual summary of the Malaysian art through the decades and a timeline chart of key art and historical events. (Description from Select Books website)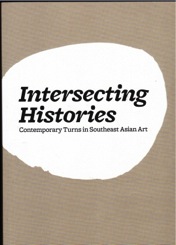 Intersecting Histories: Contemporary Turns in Southeast Asian Art is a book that is published in conjunction with an exhibition of the same name held at the Nanyang Technological University Gallery from September to November 2012. It contains five critical essays by T.K. Sabapathy, Yvonne Low, Seng Yu Jin, Aminudin T H Siregar and Adele Tan. The book addresses issues relating to the contemporary and contemporaneity in Southeast Asian Art and also provides critical insights into Southeast Asian artists and works of art.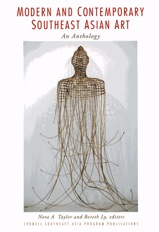 Modern and Contemporary Southeast Asian Art: An Anthology. Edited by Nora Taylor and Boreth Ly
This anthology explores artistic practices and works from a diverse and vibrant region. Scholars, critics, and curators offer their perspectives on Southeast Asian art and artists, aiming not to define the field but to Illuminate its changing nature and Its Interactions with creative endeavors and histories originating elsewhere. These essays examine a range of new and modern work, from sculptures that Invoke post-conflict trauma In Cambodia to Thai art Installations that Invite audience participation and thereby challenge traditional definitions of the "art obJect." In this way, the authors not only provide a lively stUdy of regional art, but challenge and expand broad debates about international and transnational art. (Description from publisher's website)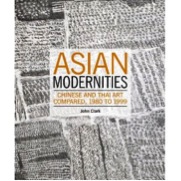 Asian Modernities: Chinese and Thai Art Compared, 1980 to 1999 by John Clark
Asian Modernities is a groundbreaking comparison of two contemporary Asian art cultures. This is the first analysis that defines a space for Asian modernity without direct reference to Euramerica. Based on John Clark's extensive primary research using vernacular written and interview materials in Chinese and Thai, Asian Modernities also develops theoretical perspectives on genealogies of modernity, and the twin phenomena of globalisation and transnational artistic identity. This highly illustrated book combines institutional examination with a close attention to art works and to the way artists have positioned themselves through them at home and abroad. (Description from Amazon.com)

Contemporary Art in Asia: A Critical Reader. Cambridge, Mass: The MIT Press, 2011. Edited by Melissa Chiu and Benjamin Gennochio,
In 2008, Asia stormed the citadel of the New York art world when two major museums presented retrospectives of Asian contemporary artists: Cai Guo-Qiang at the Guggenheim Museum and Takashi Murakami at the Brooklyn Museum. Meanwhile, in Hong Kong, a painting by Zeng Fanzhi sold for $9.5 million, setting a new world auction record for Chinese contemporary art. The Western art world is still coming to grips with the challenge: it is all about Asia now. This book is the first anthology of critical writings to map the shift in both the nature and the reception of Asian art over the past twenty years. Offering texts by leading figures in the field (mostly Asian), and including more than fifty illustrations in color and black and white, it covers developments in East Asia (including China, Korea, and Japan), South Asia (including India and Pakistan), and Southeast Asia (including Vietnam, Indonesia, and Thailand). Together, the twenty-three textsposit a historical and pan-Asian response to the question, "What is Asian contemporary art?" Considering such topics as Asian modernism ("productive mistranslation" of the European original), Asian cubism, and the curating, collecting, and criticism of Asian contemporary art, this book promises to be a foundational reference for many years to come. (Description from publisher's website)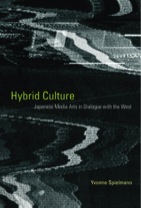 Hybrid Culture: Japanese Media Arts in Dialogue with the West by Yvonne Spielmann
This book grew out of Yvonne Spielmann's 2005–2006 and 2009 visits to Japan, where she explored the technological and aesthetic origins of Japanese new-media art–which was known for pioneering interactive and virtual media applications in the 1990s. Spielmann discovered an essential hybridity in Japan's media culture: an internal hybridity, a mixture of digital-analog connections together with a non-Western development of modernity separate from but not immune to Western media aesthetics; and external hybridity, produced by the international, transcultural travel of aesthetic concepts.
Spielmann describes the innovative technology context in Japan, in which developers, engineers, and artists collaborate, and traces the Japanese fondness for precision and functionality to the poetics of unobtrusiveness and detail. She examines work by artists including Masaki Fujihata, whose art is both formally and thematically hybrid; Seiko Mikami and Sota Ichikawa, who build special devices for a new sense of human-machine interaction; Toshio Iwai, who connects traditional media forms with computing; and Tatsuo Miyajima, who anchors his LED artwork in Buddhist philosophy. Spielmann views hybridity as a positive aesthetic value–perhaps the defining aesthetic of a global culture. Hybridity offers a conceptual approach for considering the ambivalent linkages of contradictory elements; its dynamic and fluid characteristics are neither conclusive nor categorical but are meant to stimulate fusions. (Description from the publisher's website)
Professor Yvonne Spielmann is the Dean of the Faculty of Fine Arts at LASALLE College of the Arts, singapore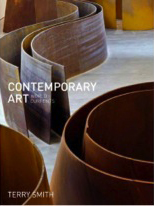 Contemporary Art: World Currents by Terry Smith
Author Terry Smith argues that, in recent decades, a global shift from modern to contemporary art has occurred: artists everywhere have embraced the contemporary world's teeming multiplicity, its proliferating differences and its challenging complexities and new technologies. Alongside more than 350 carefully selected color images of key works, Terry Smith offers the first account of these changes, from their historical beginnings to the present day. Exploring key works by both well known and little-known artists, the author shows how contemporary art achieved definitive force in the markets and museums of the major art centres during the 1980s and then became a global phenomenon as artworlds everywhere began to connect more closely: new communicative technologies and expanding social media are now shaping the future of art. Contemporary Art: World Currents breaks new ground in tracing how modern, traditional and indigenous art became contemporary in each cultural region of the world, ranging across Western, East and Central Europe, North and South America and the Caribbean, Oceania, Africa, and the Middle East. Terry Smith lays the groundwork for a new comparative approach to contemporary art, emphasizing its relationships to all aspects of contemporary life. He argues that it is cultural diversity and individual artistic inventiveness, not a convergence towards sameness, which makes today's art contemporary. (Description from Amazon.com)